Hello Brevard county residents and visitors! My name is Brian, owner, of 321 Gaming LLC, Brevard county native with a passion for the gaming industry. Growing up on the Space Coast I would frequent a few of the local game spots that had been established through out the 90's. Mr. Arcade and United Gaming were the 2 I visited most. I miss those shops. The gaming industry has evolved and the local businesses have changed.
My goal with 321 Gaming LLC is to provide up to date news and curated information from the local gaming industry Gaming is a broad term that covers multiple markets. From mobile video games, consoles like Playstation and Xbox, gaming computers, table top and card games would all fit into, gaming. Many of the businesses here cater to popular games such as Magic the Gathering, DBZ, Pokemon and to Smash Ultimate. Be sure to follow us on Facebook for the most up to date local information.
For player engagement, we stream weekly and host monthly tournaments. Due to the current COVID Pandemic, we are only hosting online tournaments til further notice. Please visit our Twitch for an up to date streaming schedule. For partnerships or general inquiry, please email us.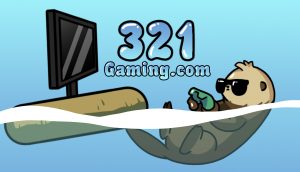 Vision
We are the best resource for residents and visitors of Florida's SpaceCoast to find events and connect gamers together.
Mission
Our mission is to unite gamers through community events and business curation.